Quality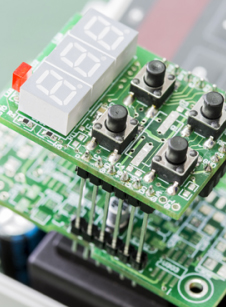 The most important step in the ECA approach to manufacturing is our Quality Planning phase.
It is during this stage that resources, tooling, and vendors are identified. Each project is evaluated thoroughly to offer suggestions to enhance its form, function, reliability, and even to reduce its cost.
Upon approval from the client, an internal Bill of Materials is developed, with all the approved components and vendors as specified by their AVL (Approved Vendor List).
Detailed work instructions with visual aids are then produced to ensure that the product will be manufactured to the highest quality standards.
These work instructions also outline all inspection criteria, test parameters, ESD considerations and packaging requirements.
ECA's approach to planning provides our clients with an unrivaled partner for their contact manufacturing needs.
Certifications & Compliance
ISO 9001:2015: International standard for Quality Management System development and implementation.
UL/ETL: Product safety.
IPC-A-610H: Certified in House IPC Trainer
IPC/WHMA-A-620D: Requirements and Acceptance for Cable and Wire Harness Assemblies.
RoHS (2015/863): EU rules restricting the use of hazardous substances in electrical and electronic equipment to protect the environment and public health. 
REACH (EC 1907/2006): EU regulation concerning the Registration, Evaluation, Authorization and Restriction of Chemicals to improve the protection of human health and the environment.